Managing the Brand's Reputation
05/21/2021 12:00 AM
by Admin
in Marketing seo
---
3 Tips for Managing The Brand's Reputation for Free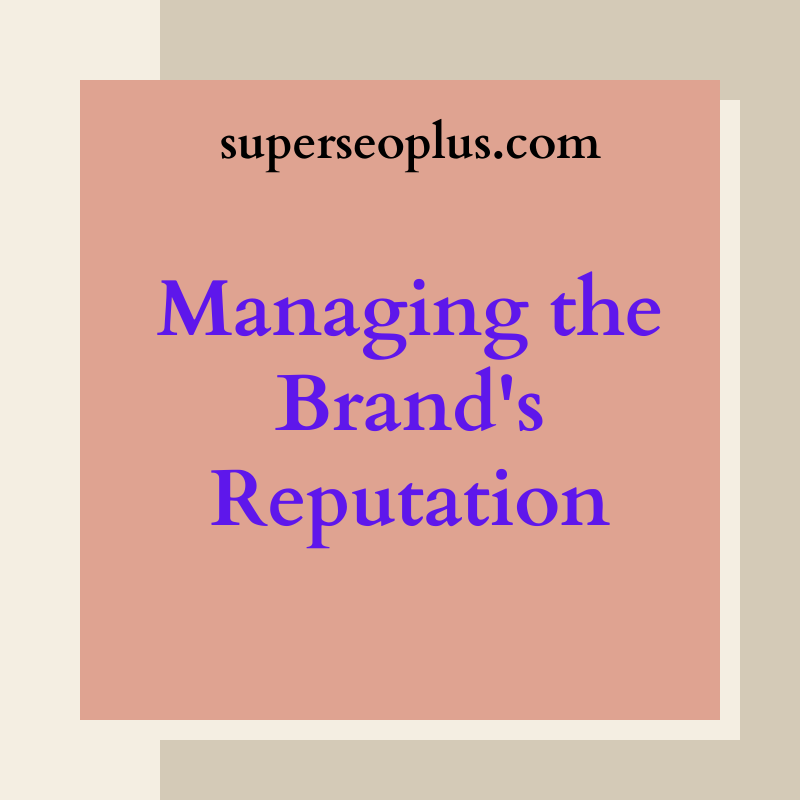 People's decisions to buy a product or service are influenced by the Internet, which is an invaluable marketing tool. Negative reviews can be a barrier to online business success. Quality, insightful, and optimistic content will help you avoid negative search engine results pages (SERPS) and boost your brand's credibility. Brand reputation management is the term for this method. Positive content can help to drive down the negative results that are currently ranking high, and it can help you reclaim your former glory.
Tips on how to handle the brand's image for free:
1) Examine:
Conduct a formal search of the company's name to find any negative feedback that has accrued on different forums, blogs, and online communities. Use Google Notifications to be notified of new posts containing your company's name, keywords, phrases, and so on.
2) Register and fine-tune:
Promote the brand by registering as many domains as possible with the brand/company name. It's possible that domains with your brand name already exist, so think outside the box when naming your company. Register different suffixes for the company's URL, such as.net,.biz,.info, and so on. Post-high-quality, insightful, well-written, and optimised content on your company website, such as posts, blogs, and press releases, as well as high-quality videos, PDF files, and other media, and share it with other sharing sites and social media. You may also explain posts that offer negative feedback by providing the facts you need to back up your comment or blog. For more details, include links to your company's corporate site.
3) Employ:
Seek the assistance of a brand reputation management specialist who is well-versed in the intricacies and complexities of the industry to assist you in achieving meaningful results.
If you want to reclaim your online reputation, now is the time to employ a company that specialises in negative search engine results removal and online reputation branding management.