---
How to Make Money With Google AdSense: A Tutorial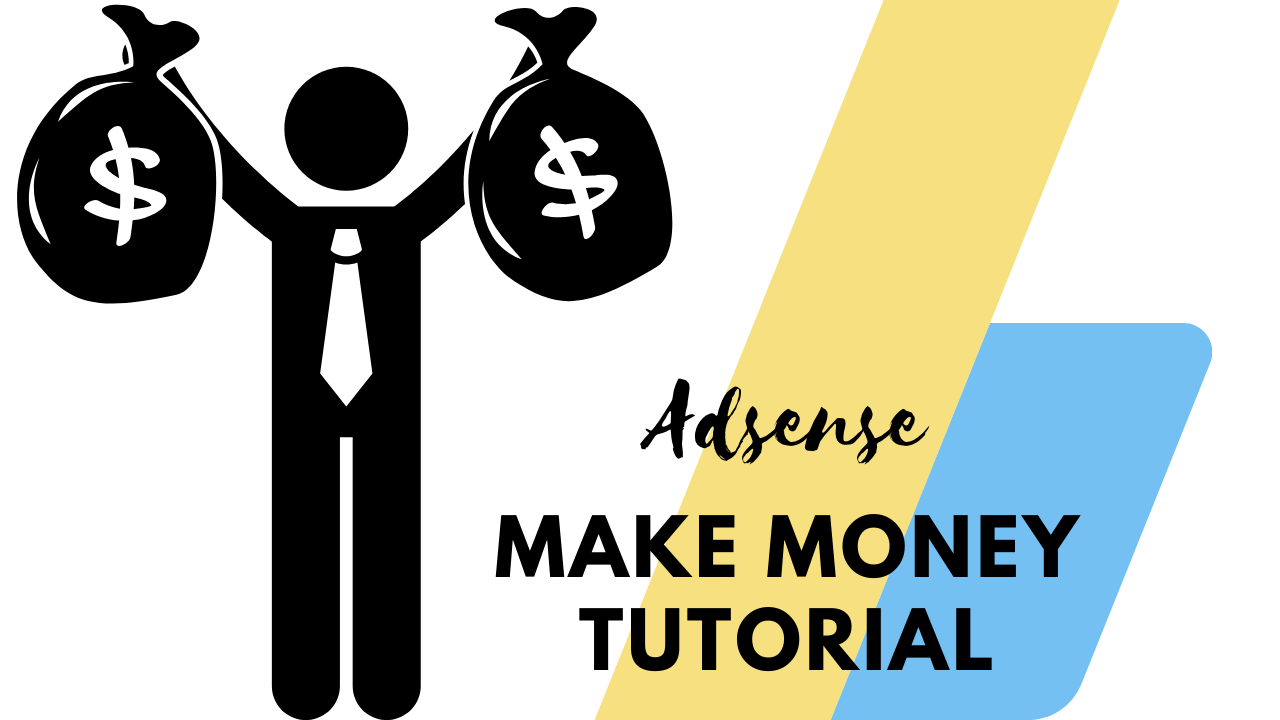 In this article, You'll learn how to make money with Google AdSense in this AdSense tutorial on superseoplus. I've divided it into three major sections.
First, you'll learn the fundamentals.
In the second part, you'll learn how to earn at least $67 per day.
In the final section, I'll answer some frequently asked questions about making money with AdSense. By the end of this post, you'll be ready to begin displaying Google ads and earning money. Sounds exciting, doesn't it? Let's get this party started!
How to Make Money With Google AdSense: A Tutorial
To earn money with Google AdSense, you must first create a website, then apply for AdSense and begin displaying ads. But first, let's go over the fundamentals.
Before diving into making money with Adsense, What You Should Know About Google AdSense
In this section, I'll walk you through the fundamentals of Google AdSense. It explains what AdSense is and how it works, among other things. If you're only here for the AdSense tutorial, you can skip this section.
What exactly is Google AdSense?
Google AdSense is a Google program that allows you to earn money as a website publisher by displaying advertisements. These advertisements could be text, images, videos, or any other interactive media. They are directed to the site based on its content and intended audience.
There are numerous advantages to using AdSense ads on your website. For example, there is no cap on how much money you can make with AdSense. It is not necessary for a user to sell any specific product. And getting started on the platform isn't a difficult process.
One of the most significant advantages of using AdSense is the ability to manage your ads across multiple sites. There is no cost to participate in the program. So, if you want to make money from your website, look no further than AdSense.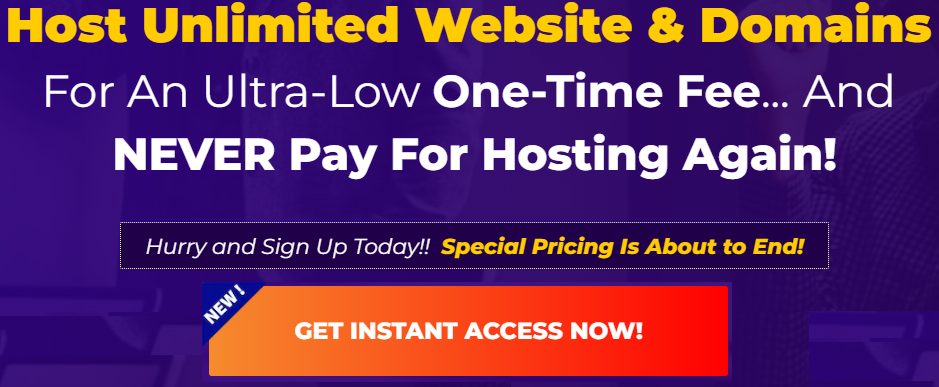 What Are the Key Performance Indicators (KPIs) for Google AdSense?
But how will you know if you've succeeded? Yes, you have it. You can track your progress by using the most important AdSense metrics or KPIs. The values you're measuring are referred to as metrics. Understanding them will allow you to act appropriately and earn money more effectively.
The following are some of the most important Google AdSense metrics:

Earnings
Views on Ads
The total number of clicks
The ratio of clicks (CTR)
Per-visit AdSense revenue
eCPM for AdSense (Cost Per Mille)
You can also add all of these metrics to Google Analytics (GA) to track your progress in real-time. However, you must first connect your AdSense account to your GA account. Here's the giveaway: choose the best AdSense metrics to measure your success.
How Does Google AdSense Work?
The entire process of earning money with Google AdSense is simple. It's a brilliant way for publishers like you to profit from the power of high-quality content. Advertisers want their ads to appear on Google and Google-approved sites. Google displays them in exchange for a small fee. And as a publisher, you make money as well.
Here's how it works for you:
You make advertising space available on your website.
Advertisers compete for the right to display advertisements in those ad spaces.
The highest paying advertisements are displayed on your website.
Your website visitors begin to notice and click on those advertisements.
In exchange, you are compensated by the Google AdSense program.
As you can see, Google AdSense operates on a revenue-sharing basis based on cost-per-click. Isn't it straightforward? If it isn't, please let me know in the comments! And I'll elaborate on the subject. But how much can you expect to be paid?
How Much Does Google AdSense Pay?
Google AdSense pays 68 per cent of the revenue generated by ad clicks on your site. The remainder of the revenue is retained by Google. This is primarily how Google makes money. To give you a sense of scale, it made $146.9 billion in 2020.
Website owners receive 51% of the revenue generated by the number of ad clicks generated by Google Search. So, how much money will you make with AdSense? It's difficult to say for sure. Why? It's because your earnings are determined by a variety of factors, including:
Content Types
CPM, CTR, and CPC
Your target audience's location
Your ad sizes and placements
Your website's niche
And there's more. You can, however, estimate how much your site might earn by using Google's revenue calculator. In my experience, it tells you a little bit more than you should really expect. CPM (cost per 1000 ad impressions) can range from $0.3 to $2 depending on a variety of factors.
However, if you create content around high CPC keywords, you could earn up to $50 per click. That's a big deal!
AdSense Prerequisites
To display AdSense ads, you must first apply for the program. In order to be approved, you must meet the minimum AdSense eligibility requirements. You must, for example, have your own unique content and follow AdSense policies.
Let me reveal a few more requirements for you to meet:
You must be at least 18 years old.
Take control of your website.
Your website must have original content.
It must have simple navigation.
Don't fall for phoney traffic.
Follow Google's Content Policies
Copyright must be respected.
Make use of the AdSense-supported language.
Have technical pages such as Privacy, Contact, and About.
In addition, before applying to AdSense, your site should be at least six months old. However, it is not required. You are free to apply for AdSense at any time. However, I recommend pursuing it once you have at least 100 visitors per day. The more the merrier!
3 Website Types for Quality AdSense Revenue
According to Google, there are three types of sites that generate high-quality AdSense revenue. And it's critical to understand this because it's the only way you'll be able to effectively monetize your site. Among these website types are:
A blog website
Website for discussion forums
Site with free online tools
Regardless of the type of site you choose, you must create high-quality content. You can also use Google Keyword Planner to see if your topic is popular on Google Search. After that, you'd want to build your site and monetize it by running ads on it.
How to Make Money With Google AdSense: A Tutorial
This step-by-step tutorial will teach you how to make money with Google AdSense. From deciding on a niche to making money, I'll go over it all here. Sounds exciting, doesn't it? Let's get this party started right away.
Choose a Specialization
Choosing a niche is most likely the first step in starting almost anything online. Why? Because the overall horizon is far too competitive for you. Also, in this noisy world, you want your voice to be heard.
So, decide on a niche or theme for which you want to create content. Even the tools have their own niches. H-Supertools, for example, specializes in digital marketing. superseoplus.com is also digital marketing and making money online. It has also more than 60 best free SEO tools online to boost your rankings.
Here's how to pick a niche for your blog:
Investigate yourself – pay attention to what you like.
Conduct market research and keep an eye out for gaps.
Remove a niche from the list of best niches here.
And then, by creating content, you can fill in the gaps.
What ads appear on your website and how much money you earn are determined by the ads displayed on your blog. Ads should be relevant to the content of your site, but not too broad or specific.
Purchase a Domain and Hosting
After you've decided on a niche, look for the perfect domain name and hosting. Because AdSense is a text-based Ad Network, make sure your domain name contains relevant keywords. Of course, this is not required.
Branding domain names work perfectly. Select a hosting service that is dependable, fast, and secure.
These are some of the best hosting services available.
Bluehost
Hostinger
The Digital Ocean
Contabo
I've used their hosting services and can attest to their dependability. Connect your domain to your hosting account. Also, set up WordPress to manage the content of your blog.
Don't forget to use these top WordPress plugins and tools to improve the functionality of your site. Following that, you'll want to start creating awesome content.
Start Producing High-Quality Content
The backbone of all businesses on the planet is content. Now that your site has all of the necessary tools, it's time to start producing high-quality content.
You don't want your blog visitors to leave in a matter of seconds, do you? So, how do you produce high-quality content?
By following these pointers:
Investigate your claims and back them up with data or sources.
Write in an easy-to-understand style.
Divide your content into shorter, more readable paragraphs.
Break up the monotony with images, infographics, and videos to add value.
Maintain a publishing schedule.
Your blog will begin to gain traction. This is how you begin an online publishing business. Now is the time to begin using Google AdSense.
Begin Using Google AdSense
It's actually quite simple. Simply set up an AdSense account and paste the AdSense code into your blog. This is how it will appear:
Read and follow the Google AdSense guidelines.
Visit Google AdSense.
Click the 'Get Started' button.
Select your payment country.
Read the terms and conditions and agree to them.
Begin utilizing AdSense
Some people have difficulty getting AdSense ads approved. Let's look at why this is the case and how you can avoid Google's disapproval.
Obtain AdSense Approval for Your Website
If you are truthful about your work, it is unlikely that Google AdSense will reject your blog. But you must first understand how things work in this place. Let me share a few pointers for avoiding Google's disapproval.
When applying for Google AdSense, make sure to include all of the necessary information.
Create high-quality content that is beneficial to your readers.
Create some essential pages such as about, contact, and privacy.
Use no copyrighted content at all.
Check that your website does not contain any illegal or pornographic content.
When applying for AdSense, remove any other advertisements.
Create at least 30 posts before applying (this is not a requirement, but it is recommended).
Wait until you've done everything correctly. Google AdSense has never turned me down. And the reasons for this are outlined above. Your site will begin earning money once it has been approved.
Increase the Profitability of Your AdSense Site
Google AdSense is an excellent way to monetize your website and begin earning money. But simply putting the ads on your site and waiting for the money to come in isn't enough.
Here are a few ideas for increasing your ad revenue.
AdSense ads should be placed on high-traffic pages.
Place AdSense ads on pages with a high volume of traffic. This will ensure that your advertisements are seen by as many people as possible. The greater the number of people who see your ads, the more money you'll make.
Choose the best ad formats and sizes.
AdSense offers a wide range of ad formats and sizes to choose from. Choose the ad formats and sizes that are most appropriate for your site. This will assist you in maximizing your AdSense earnings.
Place advertisements above the fold.
It is critical to position your AdSense ads so that they are easily visible. Placing the ads above the fold will ensure that as many people as possible see them.
Make use of AdSense-optimized themes.
You can use several AdSense optimized themes on your website. These themes have been created to assist you in getting the most out of your AdSense ads.
Place advertisements in strategic locations.
Put your AdSense ads in strategic places on your website. AdSense allows you to place advertisements in a variety of places, such as the header, footer, sidebar, and within the content. Experiment with various locations to determine which ones work best for you.
Create content that is AdSense optimized.
Google AdSense is a text-based advertisement network. As a result, it's critical to create AdSense-optimized content. This entails using the appropriate keywords and creating content that is relevant to your AdSense ads.
Make use of AdSense channels.
AdSense channels enable you to organize your AdSense ads. This makes tracking your AdSense performance and determining which ads perform the best easier.
Experiment with new AdSense ad formats.
Google AdSense AdSense ad formats are available for use on AdSense optimized content. Experiment with different layouts and ad units to improve your AdSense experience for your users.
To increase your AdSense revenue, use these AdSense optimization tips.
Keep track of your progress and strive to improve yourself.
Perform A/B testing on the ad units.
Optimize the colour of your Google AdSense advertisements.
Use responsive advertisements.
Improve your niche and content quality.
That's it. You must have created your site and have Google AdSense ads running on it by now. Please leave your questions in the comments section below. And don't forget to subscribe to my YouTube channel to keep learning alongside me.