Word Counter to Count Words & Correct Writing
About Word Counter Free Tool
Word Counter Free Tool, as its name indicates, is the Free SEO Tool used to count the number of Words and Characters for the text you have inserted in this Tool Box.
Word Counter is designed to be used to respect the number of characters you have to submit in a blog article in order to be able to respect SEO rules and procedures.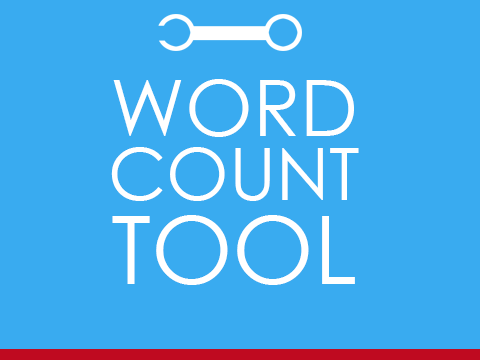 To use this Word Count Checker, just copy and paste your material into the box below, followed by a real-time scan by Word Count Checker.
We all live in the era of word counts, whether you're a well-known author or just another Internet surfer.
You've worked with text count if you've written words, whether you realise it or not, from social media constraints to extensive document needs in corporate settings.
We used to be limited to 140 characters on Twitter, however this was later raised to 280 characters.
You won't be able to post anything longer than 63,206 characters on Facebook, and you won't be able to comment on anything longer than 8,000 characters.
What about Instagram's hashtag limit of 30? Your Instagram subtitles are limited to 2,200 characters, with the first 125 characters being chopped off.
We've even heard that in order to get on Google's top page, your blog post might have to be longer than 1800 words.
What do you think about that? What do you think about that? We've arrived at a time when character constraints are a thing of the past!
You must continually stay current to ensure that your content stays inside the confines of these major platforms... and that you do not mistakenly reduce or increase your word counts to meet particular standards.
To do so, you'll need a text countering tool.
A word calculator, on the other hand, does more than help you count poster characters on social media.
First and foremost, if you're wondering why you should utilise an online Word Counter Tool, try manually counting the characters in your material. Before you get to line #7, you'll realise that the exercise is difficult, if not downright frustrating.
And who wants to waste time counting a long piece of paper when help from technology like ours is just a few clicks away?
Meet our online counter and word finder, and count the number of words with our Super SEO Plus. It's a clever count-word calculator that works in the blink of an eye.
Word Finder is an application that we created to help you identify and compute the characters in your written material.
It's meant to provide you with precise results and inform you how long or short your material is.
This free text counter, on the other hand, isn't just a tool for showing you how many words and characters are in your document. As indicated in the "HOW TO COUNT MY WORDS BY SUPER SEO PLUS IS DIFFERENT" section below, this is a sophisticated textual content analyzer.
This means that you can rely on our tool to assist you with your content-related tasks, whether you're a professional writer or an online contractor, a student, a teacher, or simply a social media explorer.
The user interface of our free Word Checker app is simple to use. It is EXTREMELY simple to use while being intelligent enough to deliver excellent outcomes.
Simply go to https://superseoplus.com/word-counter/ and type your content into the provided text box, and the programme will do the scan and return the results right away.
Depending on what you have access to, you can also upload items directly from your hard drive or mobile device to the word finder. Additionally, information from Google Drive and Dropbox can now be uploaded.
Of course, there are numerous text checks available, but our application is pretty unique and superior.
Aside from its user-friendly interface and ease of use, the text checker from Super SEO Plus has a number of features that aren't found in other competing text counters.
It specifies not only the number of words but also the following:
It displays "Basic Count Letter Statistics," which include the total number of words, total space characters, and total space-free characters.
"Top Word Density" can be found in 1, 2, and 3 words.
It shows "Extra count letter statistics," which include the number of unique words, phrases, average word length, average phrase length, total paragraphs, and so on.
It provides "length statistics" that include the number of short and long words, lengthier sentences, and so on.
With all of these features, this programme is more than just a word count; it is a full, intelligent textual contents analyser.
Oh, and you all get everything completely free.
Other online letter counting applications are frequently used to record your material while utilising your servers, but we are not one of them.
We do not retain or view your material when you utilise our service or any of our other SEO and content solutions in this regard.
We ensure that your information is completely secure and only accessible by you. You can also use our other free tools, such as Reverse Image Search and Keyword Position Checker.
(https://superseoplus.com/word-counter)
LATEST BLOGS
5 Aug
/
12330
views / by
Admin