Link Price Calculator free estimator
Link Price Calculator Overview
Seo Price calculator or Link Price Calculator free Tool helps you determine the estimated amount you should be paying (or charging) per month for a text link (ad) from each and every page URL.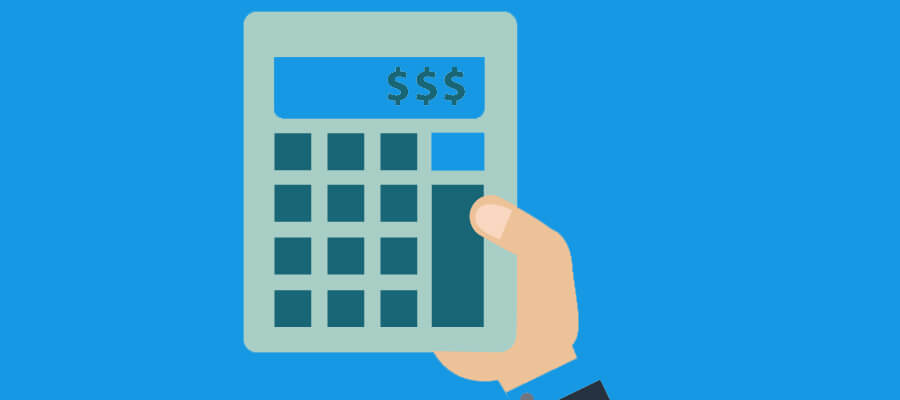 Price calculator link
Link Price Calculator can help you identify the estimated price that a specific domain should be charged or paid for. Just enter the URL and click the 'Link Price Calculation' button.
Link Super SEO Plus Price Calculator
Get a fast cost estimate for your link with this super SEO Plus Link Price Calculator.
A very handy tool for website owners and advertisers for this link price calculator. This is the tool you need if you want to know how much you charge or pay each month for a certain link.
The Super SEO Plus – Link Price Calculator uses a proprietary algorithm to determine the reputation of a website based on its ranking and age, as well as backlinks and other factors.
If you operate a website, this Link Price calculator gives you an estimate of how much you have to charge a URL or a text link every month. If, on the other hand, you wish to optimise and market your website on a different site, this tool can help you calculate how much you should spend on the text link ad.
How can I use the Price Calculator Link?
This free online tool is very easy to use, no programming skills are required for a specific link price calculation (URL).
All you need to do is input the URL in the supplied space and then click "Send." Then the result will be generated and shown immediately.
This link Price Calculator calculates and shows you the monthly link price in US dollars. However, certain components, such as the age of the website, the quantity of backlinks, and the Alexa traffic rank, must also be considered for determining link pricing. These elements are vital if you want your site to have the proper link price.
Why do you need a price calculator for links?
In the past, it has been difficult for many website owners and advertisers to receive an adequate pricing estimate on links or text link ads. This is why we have built this tool using a unique algorithm calculating link pricing.
Backlinks play a vital part in optimising the search engine, hence many website owners are willing to pay for excellent backlinks. You can use this Link Price Calculator to have an idea of the cost of a popular website if you want to create a link to its website.
You can then proceed to negotiations with the site owners or Webmasters who wish to buy or sell their links after you have the anticipated price of the link. Note that link costs are not constant, and might fluctuate based on the popularity of the website. If you have gained notoriety and more visits to your website, your links can also be increased by the selling price. The same is true if your website visitors also decreased the rates for your links.

Why do you have to buy backlinks?
Most prominent websites receive revenue by permitting other sites to connect to their websites for a certain price. Website owners would prefer to buy backlinks to increase their search engine rankings like Google. Because it is one of the most effective techniques to get your website recognised by search engines and acquire a better page ranking employing back links to an authority page or renowned website.
Each website owner aims to put his web pages at the top in search engines such as Google. The website should have the following in order to achieve this:
Relevance of traffic authority
To become a leader in the business, your website has to be a credible source of information. The more links on your website you have, the more traffic you require. Making your content relevant to numerous people helps you improve traffic and acquire authority in a particular niche or business.

When is this Link Price Calculator the optimum time?
You can use this free online price calculator when you wish to sell or buy backlinks from another website. Link price calculator
This price checker provides you with a correct estimation of link prices in only one click.
Given that the internet is connected to millions of devices from across the world, it is difficult for someone to determine the popularity of traffic at the same time. This Link Price calculator is therefore very beneficial for many website owners and webmasters since it can easily calculate links price and produce results for them rapidly.
Both the purchaser and the seller of the link can use this tool to monitor backlink prices to negotiate the actual quantity or price of the deal.
Naturally, every owner of the website wants to sell or buy backlinks, and this tool can assist website owners in getting a proper estimate for their connections. This can allow them to prevent overloading or lowering backlinks to improve their relationship with their associated websites.
This collaboration with other websites opens doors to new possibilities, as your website becomes an industry authority. You may also explore selling space on your website rather than just a link to your website that might help you make more cash.
This Super SEO Plus Link Price Calculator is probably one of the most important SEO tools to rapidly acquire a value estimate for a certain URL. All you have to do is copy/paste the URL you want to check on the space provided so that the link price may be calculated.
Owners of websites can produce more revenue if more ads are connected to their website. While the advertisers should agree to pay a greater price than their market pricing because it is reliant on the website's popularity.
Use this link price checker often to get an estimate of the price of the links updated. Whether you sell or buy backlinks, you should constantly be aware of how much these links should be charged or paid for.
Link price calculator benefits:
Both buyer and seller of the link benefit from the link price calculator. It helps them negotiate the real price of a link or deal pricing. This tool can also enable you to ensure a stronger relation with your partner websites without overcharging or underpricing backlinks.
You can regularly utilise this link price checker to obtain an estimate of the updated price of the links. Whether you sell or buy backlinks, it is always wise to know how much these links are to be charged or paid.
It is rather difficult or challenging to sell your website through links because everyone wants to make the best deal possible. You can therefore use a link price calculator to calculate a market price as the first step.
You can not only negotiate the price but also check the results with this tool. You may also check the optimization of your search engine and plan for a specific audience.
Another benefit of this tool is that the price of links may be evaluated by up to 100 domains at a time. You can use this tool for your aid if you want to know a certain price and position data.
The link price calculator is a valuable tool for the owners and developers of the website. This is the tool you always need to know the amount you will charge or pay each month for a particular connection. The pricing calculator also assesses the rank, authority, and age of the website, including backlinks.
LATEST BLOGS
5 Aug
/
28096
views / by
Admin