10 portfolio websites to show off your design work
09/02/2022 12:00 AM
by Admin
in Website creation
---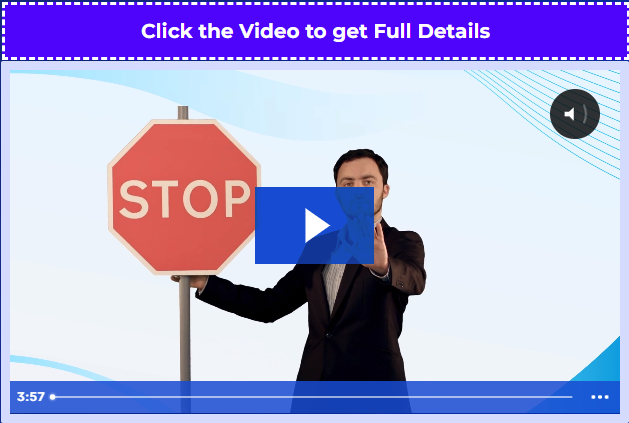 PLR Sites: Your Own PLR Site with 25000+ PLR Products
A strong online portfolio not only showcases your work to the appropriate audience but also draws positive attention to you in the process.
While it is possible to create your own website to showcase your work, the majority of free portfolio websites already feature an established community of other designers who share your aesthetic and can assist you in establishing valuable connections for potential clients and future projects.
However, because there is what seems to be an infinite number of options available, it can be challenging to select the one that is ideal for you. That is why we want to be of assistance.
Below you'll find a collection of the top 10 free portfolio websites on the internet, plus a bonus site number 11. In the following sections, we will also provide you with some excellent guidance on how you can tailor your portfolio to best meet your requirements.
We have segmented them into the following three groups: Free, a free trial, and make it your own options are provided.
The following is a list of six websites that are available to use free of charge for portfolios. That means there is no requirement for payment before you can begin uploading and sharing your designs!
Behance is, without a doubt, one of the most well-known and widely used free website portfolio platforms available today. Users are able to share comprehensive photos of their designs with other users and can also solicit feedback from their peers regarding the quality of their work. You will have the opportunity to make connections with some of the most talented creatives out there thanks to the fact that they have a community of UI/UX designers, illustrators, and photographers already built in.
And it's not just for digital design. Behance is a digital community that supports a wide range of creative endeavors, including but not limited to photography, illustration, graphic design, marketing, and video production. If what you do has some kind of visual component, there's a good chance that you can create a portfolio for it on Behance.
It should come as no surprise that companies and recruiters looking to hire designers frequently turn to Behance in order to find talent given the amount of talent that is available on the site. The website also features a comprehensive jobs listings board for those who are interested in careers, as well as Talent, a website similar to LinkedIn that assists users in connecting with even more people in their area.
Dribbble provides creatives working in the visual space with the opportunity to share their work with a large community of artists. Examples of creatives working in the visual space include designers, photographers, and illustrators. The fact that users are able to showcase work that is still in the process of being created is one of the features that sets Dribbble apart from some of the other portfolio websites on this list. This indicates that you do not need to have completed the task in order to include it in your portfolio at this time.
And it's not hard to do.
After creating a free account, you will have the ability to upload thumbnail-sized screenshots of your work at different stages of the design process.
Dribbble has been utilized by HR professionals from a variety of brands and companies, including Google, Apple, AirBnB, and Lyft, to identify talented designers who are interested in new opportunities and careers. In addition to that, there is a jobs board on the website specifically for designers who are looking for new opportunities.
It doesn't matter if you're building a traditional website with a full gallery for your work or a simple website with a single splash page—Portfolio makes it simple for you to create a stunning portfolio that highlights your skills.
You will have more control over the appearance of your portfolio, allowing you to avoid using a pre-built platform such as Behance or Dribbble.
Profiles come equipped with a comprehensive font library, password protection, and simple integration with Behance, among other features.
This one is open to interpretation and could fit into any one of our three categories. If you have a subscription to Creative Cloud, you have access to this feature, which enables you to personalize your own website at no additional cost.
Coroflot is a website that can be placed alongside Dribbble and Behance in terms of its general purpose. Profiles and portfolios can be crafted by designers so that they can share their work with a community of other designers. More than 150,000 projects from designers, photographers, and artists are published on this platform each month, making it not only one of the most popular design communities but also one of the most popular design communities overall.
Additionally, the website provides its users with a jobs board specifically for designers, where they are able to search for their ideal UI or UX design job position. You can also view their comprehensive section on Salaries to determine whether or not the pay is acceptable for your next job. A very useful and convenient feature for those who are looking for work.
And if you're in the market for new employees, you can use the Employers section of Coroflot to find qualified candidates. It has been used to find new talent by a variety of businesses, including Fuseproject, Nokia, Microsoft, Nike, and Sony, amongst others.
Another straightforward yet powerful online portfolio builder is PortfolioBox. It is also geared specifically toward designers, in order to assist them in the process of creating a website for portfolios of any kind, including those of musicians, artists, designers, illustrators, and even models. It will be simple to create a portfolio that meets your requirements with the help of the drag-and-drop features. You won't have to stress about finding a theme that complements your personal taste because the website comes pre-loaded with a huge variety of skins that can be customized.
It is completely free to use and comes with ten pages and thirty images to choose from. A premium subscription costs $6.90 per month and includes even more features than a standard one, such as a domain name, support available around the clock, and unlimited page storage space.
The following is a list of portfolio websites that allow you to make use of their services for free for a set period of time before you have to upgrade to a paid premium membership.
Fabrik is a website for online portfolios that was established in 2011, making it one of the more recent examples of its kind. Despite its youth, however, the website offers a competitive set of features and advantages. You are able to easily incorporate a variety of media formats, including video, audio, and still images, on the website for your portfolio. In addition to this, it enables web designers to personalize their client websites with aesthetically pleasing and user-friendly layouts and themes.
A free trial period of 14 days is available to designers who sign up for it. After that, you will be given the opportunity to subscribe to one of their premium tiers of service at your own discretion. The following is a rundown of each one:
Carbonmade is a well-known website for portfolios, with more than 1. 9 million different portfolios having been created using the platform. Because it utilizes drag-and-drop layouts, the service enables you to generate your portfolio in a matter of minutes as well.
The website comes with a free trial with limited features. If you are interested in making the switch, paid subscriptions begin at $8 per month and include eight different projects. The following is a description of each level:
This is an excellent platform to use if you are interested in connecting with other designers through the page displaying their portfolios. There, you can look through their archive of portfolios to get ideas, make connections with other creative people, or just get a little green with envy.
Don't be fooled by Cargo's apparent lack of complexity despite the ease with which it can be used to create portfolios. The portfolios that can be created with Cargo are stunning and very easy to personalize.
The only thing that's required of designers is to sign up for an account before they can begin putting together a portfolio that will leave prospective customers speechless.
The cost is $99 per year or $13 per month, and it incorporates their entire template, font, and image library in addition to providing unlimited bandwidth.
The following is a list of website-building platforms that you can use to create your own website. This gives you the ability to have a great deal of control over the customization of your portfolio, as well as the ownership of your own platform. This frees you from the shackles of being dependent on another service in order to display your work.
More than thirty percent of all websites use WordPress as their content management system (CMS), making it one of the most widely used website builders on the Internet.
This is probably due to the fact that it offers a great deal of flexibility in terms of customization. You can either begin building your website from scratch using HTML and CSS, or you can make use of an extensive template library. The website also provides you with a set of analytics tools that you can use to gain a better understanding of how well your website is performing.
It provides you with everything you need to create a fantastic personal website, as well as important metrics that will assist you in getting your portfolio in front of a greater number of people. If you install it on your own domain and server at WordPress.org, using it is wholly and entirely free of charge. However, if you want to host your site on WordPress.com and have a domain name that is unique to your site, you will need to purchase a subscription. Prices start at $3 per month for a basic plan.
SquareSpace is an excellent website for displaying images and designs, and it is almost tailor made for newcomers and people who have no knowledge of coding. Because it utilizes drag-and-drop themes and customizable layouts, you will have the ability to create a website that is specific to both you and your portfolio.
SquareSpace, like a few of the other options on this list, is completely free to use, but it also has premium offerings with prices beginning at $9 per month.
Although Semplice is a paid website portfolio builder, we believe it is worthy of being mentioned on this list because it is so good. It came out in 2014, which makes it a relatively recent addition to the market. Semplice is a WordPress-based platform that features an integrated visual content editor and gives designers the ability to create their own personal portfolios.
It also includes a large number of features, such as typography presets that can be customized, page transitions, and the ability to incorporate animation into your content.
The price range begins at $99. The following is a description of each level:
Let's take a look at some of the best practices for approaching your portfolio now that you are familiar with a few excellent websites where you can create your portfolio at no cost to you.
Your website serves as a portfolio ought to have a purpose. This will assist you in guiding all of your decisions, including what to put on the portfolio and the text that you will include on it.
Ask yourself: "What do I want users to do when they get to this portfolio?" This is a question you should ask yourself while you are building it.
Do I want them to get in touch with me regarding the job?
Do I want them to join my newsletter and receive updates?
Which platform, Behance or Dribbble, should I use to connect with them?
When you have a specific objective in mind, you will be able to determine the steps that you need to take with your portfolio in order to get you closer to achieving that objective.
Consider your portfolio to be the same thing as a resume. You want to tell a story about your professional life while highlighting only the most impressive aspects of who you are and what you have to offer. This means that you should include the things that you are most proud of while leaving the other parts on the cutting room floor.
For instance, that website that you built for a class project back when you were an undergraduate student might have seemed pretty cool at the time, but is it something that you really want to show off now that you're starting your career?
On the other hand, if you have recently completed a design that has impressed your employers and has been of great assistance to your users, then this is something that you should include!
You should always have recent work on your portfolio so that potential customers and users can get a better sense of who you are and the kind of work you do. This means including recent projects that you are proud of and ones that may be relevant to the types of clients you want to attract in your portfolio.
After all, you want your portfolio to be a reflection of your current talents and skill level rather than the level that you held several years ago.
There is probably no more effective marketing tool than a happy customer who is willing to spread the word about their positive experience with your company. For this reason, it is essential that you incorporate recommendations and testimonials into your portfolio in any way that you possibly can.
And it's not complicated.
When you have successfully completed a project for a customer, you should immediately request a testimonial from them. You could even make things simpler for them by pre-writing it and then merely requesting their approval on it.
When you are compiling your portfolio, it is essential that you maintain a professional demeanor; however, you should not be afraid to sprinkle in some of your own personality wherever possible. This can be accomplished in a number of different ways, such as the way the copy is written, the way the website is designed, or even the projects that are selected to be displayed.
It serves as a helpful reminder to prospective customers that you are also a human being and could be someone who is fun and personable enough to work with.
With the assistance of PLR Sites, business owners are able to create self-updating, fully hosted PLR websites and stop paying through the nose to do so. This enables them to make a lot of money by passing off their products as their own to an audience that is hungry all over the world.
And all of this is accomplished in merely three simple steps...
1- Login
2- Make the Site Public
3- Sell & Profit
Therefore, regardless of whether you're an experienced professional or just getting started, you shouldn't ignore this.
In a few hours, there will be an increase in price.
In addition, during the limited time that this launch deal is available, we are providing exclusive bonuses that make purchasing this product an easy decision.
Therefore, put an end to your ruminating and make a decision that will alter the course of your life for good.

Get PLR Websites at Their Absolute Lowest Price.
​
​