Improve Your Site's Pagerank In Google
06/12/2021 12:00 AM
by Admin
in Marketing seo
---
How To Improve Your Site's Pagerank In Google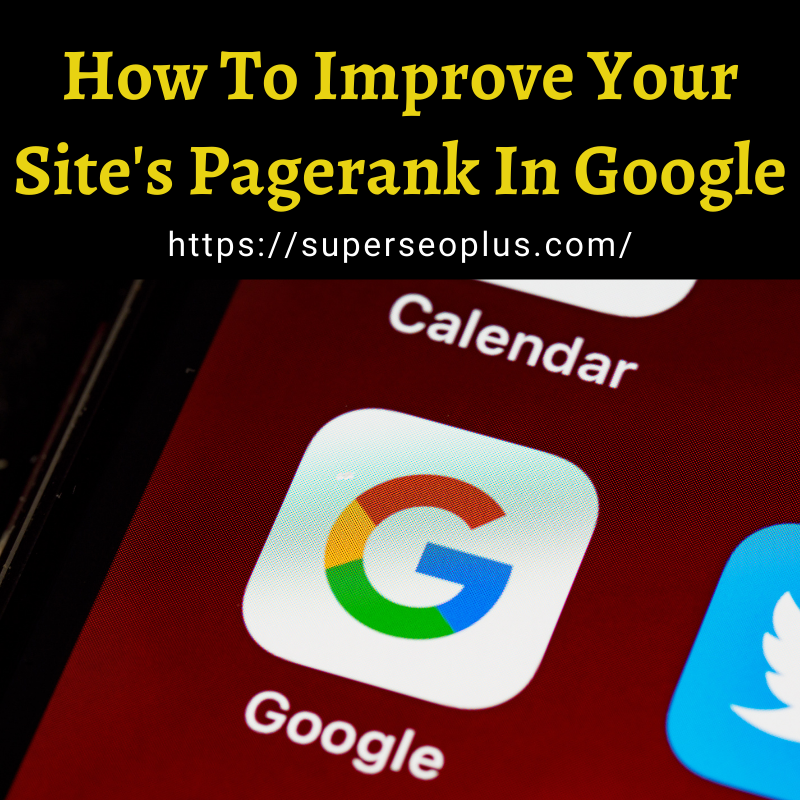 Search engine optimization (SEO) is the process of making a website more search engine friendly.
A website's number and quality of visitors from search engines via "natural" (also known as "organic" or "algorithmic") search results for given keywords is known as search engine optimization (SEO). In general, the earlier a website appears in search results, or the higher its "ranking," the greater the number of visitors it receives. It is possible to utilise search engine optimization to target specialised sorts of searches, such as picture search, local search, and vertical search engines.
Design
In a well-designed website, all content, including links, headers, alternative image text, alternative frame text, and content text, is visible to and accessible by both the user and, more significantly for SEO purposes, by the web crawler.
User-Friendly
It should take no more than three clicks for a visitor to find what they need on your website (important information like contact info should always be one click away). Because a web crawler can only see pages on your site that are directly connected, a well-optimized site will have both text links and graphical links, such as flash or javascript, to ensure that your site is found by search engines.
Content
A web crawler will check the page title, page description, keywords, and file name of your website in addition to the body content. It will make a decision on how to list your site based on these factors. It is essential that a well-optimized site include a page title that concisely describes the content, a description tag that describes the content in greater detail, keyword tags that extract relevant keywords and key terms from the content, a file name that reflects the page title, and content that is clear and relevant to users as well as search engine spiders.
Content-Related Information and Additional Resources
When it comes to website optimization, the most common mistake that individuals and businesses make is overdoing it. This includes things like repeating keywords, duplicating image tags, flooding the backend with descriptive code, and squeezing as many keywords/terms as possible into the meta tabs.
Furthermore, this practice is not only inconvenient, but it can also result in your website being penalised and, in some cases, completely removed from search results. It is the user, not the web crawler, who should be the first person to take into consideration while building or optimising a website.
Additionally, it will improve the customer experience, which will boost both your search engine optimization efforts and your overall customer experience.
Use Of the Best Free Recommended SEO Tools
In our site, you can have free access to the best free SEO Tools online at https://superseoplus.com/