---
Top 12 easy ways to make money with Facebook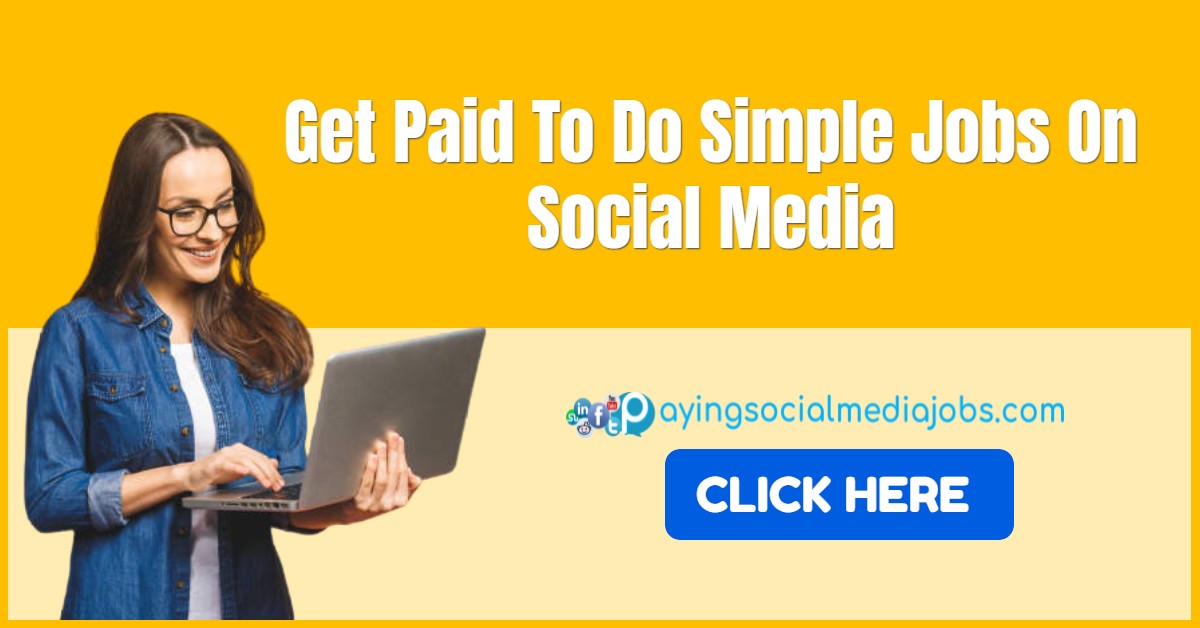 Facebook is the world's largest social media network. Anyone can generate money on Facebook, regardless of whether they run a full-fledged business or simply sell a single item.
Consider some of these strategies to increase your income or establish a side business if you're simply using Facebook to communicate with friends and take quizzes.
In This Article
Who Can Make Money With Facebook?
Anyone can profit from Facebook. Like anything else in life, you must be persistent and not give up if your campaign fails the first time.
The quality of your Facebook profile will be your best way to make a first impression for the majority of these suggestions. There are many spammers on Facebook who promise the world but never deliver.
You don't want to be one of these people because your chances of success are slim.
Make sure your Facebook profile makes you appear to be a real person. Put a photo of yourself or your company's logo in the profile picture or cover photo section.
Also, make sure you list your city correctly so that people don't think you accidentally posted in the wrong group. Finally, if you own a local or online business, include contact information and a website link.
You should also consider creating a separate account depending on how you intend to make money with Facebook. You can keep your personal and business activities separate this way.
If you want to keep everything in one account, that's fine if you're an individual seller looking for a Craigslist alternative.
What Can You Sell on Facebook?
On Facebook, almost anything can be sold. The majority of people use Facebook to sell used cars, secondhand items, handmade items, and ebooks, as well as to advertise weekend garage sales.
Among the items you cannot sell on Facebook are:
In general, you can sell anything that you would buy at a local store on Facebook without having to show a photo ID or a doctor's prescription.
How to Make Money With Facebook
Once your profile is complete, you can begin earning money. In many cases, you'll be selling items or services that you already own. However, we will also include a few other suggestions.
1. Write a Facebook Post
You can write a post if you only want to sell to your current Facebook friends. Start typing what you want to sell in the What's on your mind? field. You can also include a photograph of the item.
Posts are only shared with friends, but they can be seen by people you don't know if a friend shares the post.
Perhaps you've seen friends sell cars, real estate, and other possessions rather than go through the hassle of selling to a stranger. If you've never sold anything on Facebook before, you can model your post after theirs.
Follow Up On Facebook Messenger
Continue the conversation on Facebook Messenger once a friend or group member expresses interest. This private chat messaging service allows you to stay in touch with previous customers and potential customers who did not buy the first time.
If you're constantly flipping used items, keep these people in mind and send them a message when you find an item they originally wanted.
2. Join Local Buy and Sell Groups
If you're selling locally, there's a good chance you won't sell to a friend. This is why you should also join your local buy and sell groups. Facebook makes it extremely simple to sell because you can usually create the post in one group and then choose other groups before it goes live.
Consider the following scenario: you want to sell your car. Most likely, your city or county has at least two buy and sell groups that accept used car listings. Even if you only make one post, it appears in multiple groups, allowing you to reach more Facebook users.
Garage sales and automobiles are two of the most popular groups. Click the Buy and Sell Groups link in the Explore menu to quickly find groups in your area. You can also search for group names to narrow down the available options.
Every group has different selling policies, so read the group guidelines before posting. Otherwise, the group moderators have the option of deleting your post or removing you from the group.
.
Create Your Own Group
If there is no local organization for the products you wish to sell, you may want to explore creating one..
3. Sell on Facebook Marketplace
Remember to also sell on the Facebook Marketplace. The Marketplace is a free-to-use tool where users may buy, sell, or trade nearly anything in their local community.
Although it's not as specialized as local buy-and-sell groups, everyone has access to Facebook Marketplace, allowing them to simply share your post with their friends and possibly discover that one-of-a-kind item they've been searching for.
4. Earn Refer-a-Friend Bonuses
Do you utilize an online service that you adore and wish to promote? Word-of-mouth advertising is one of the most effective types of promotion. Companies are aware of this, which is why they give referral bonuses when your friends join via social media.
Rakuten is a corporation that gives social networking refer-a-friend bonuses. Perhaps you already use them to earn cash back on practically all of your internet purchases.
To share your referral link, you can send email invitations or use the social media share buttons in your account. You can receive a cash bonus if a buddy joins using your referral link.
There are a greater number of companies that give referral bonuses than you may realize. Consider whether you may earn more money by sharing your favorite applications and websites on social media.
Rakuten
Earn cash back simply by purchasing online at your preferred merchants.
5. Create Facebook Ads
You can create advertisements for another person's page or for your own.
My friend Bobby instructs individuals on how to earn an additional $1,000 or more per month by running Facebook advertisements for other businesses and blogs. The Facebook Side Hustle Course is the title of his course. He is known as the Millennial Money Man. As a side business, he began designing advertisements for others, which turned into his primary source of income.
As a business owner, you can use advertisements to expand your company. To implement this advice, you must first build a Facebook Page for your company or website. Pages are essentially Facebook for businesses.
Creating a Page is free, takes only a few minutes, and is available to any business or website.
Visit the Well Kept Wallet Facebook page if you need a visual illustration of how your Page can seem.
Once your page has been created, you will be able to share content with your Page's followers in the same way that you can with your own timeline. Facebook Pages are the equivalent of a mailing list on social media. You can routinely communicate with your most devoted followers.
For instance, ice cream parlours may produce a weekly blog highlighting the flavor of the week.
However, keep in mind that you can earn money by running advertisements on Facebook to attract those who do not currently follow your Page. I recommend taking my friend Bobby's Facebook Ads course to learn how to generate money through ad posting.
Tips to Create Facebook Ads
While Page postings might help you generate revenue, you must also employ Facebook advertisements to reach a new audience. You can make your own advertising or utilize a service such as Flourish With Facebook Ads to create professional ads that receive more clicks the first time they are displayed.
You will be able to click the blue Boost Post button as you create posts for your Page. After pressing the button, the ad creation tool will load.
You must pay great attention to these three tools:
A significant advantage of Facebook ads is the ability to target a specific audience based on their location, age, gender, and hobbies. Or, if you choose, you may also promote to your followers and their friends.
You can also track the number of people reached and engagements. After the campaign has concluded, you can calculate your cost per click (CPC) by comparing the number of engagements to the entire campaign cost.
If you've ever advertised your business elsewhere, you know how quickly advertising can get pricey.
You may choose your target audience for a few bucks compared to hundreds or thousands of dollars per campaign for paid advertising on Facebook, which are quite inexpensive.
Ad management on Facebook is a process of trial and error. Due to the minimal cost requirements, don't be afraid to test multiple short campaigns with different target audiences that cost between $10 and $15 each to determine which performs best.
Flourish with Facebook Ads
Permit Facebook Ads to Help Your Business Succeed.
6. Enter Contests
Some businesses and blogs host contests in which you can earn entries by sharing your Facebook link or by following their Facebook page. You can also join groups for contests and giveaways to discover the most recent chances.
Many of these contests are free, so your time is the only entry requirement. Each giveaway is unique, but you may have the opportunity to win Amazon gift cards, kitchen appliances, or a new outdoor barbecue set.
7. Invest in Facebook
This is just another method anyone may utilize to generate money on Facebook. And there is no requirement to have a Facebook account! Facebook is a Nasdaq Index-listed publicly traded firm, which you may find amusing.
The ticker symbol for Facebook's stock is FB, and it can be acquired with any broker in an IRA or taxable brokerage account.
As with any stock market investment, there is no assurance that Facebook will generate profits. Its stock price is susceptible to daily fluctuations, therefore you should invest with a long-term outlook in order to generate a return.
If you prefer a less volatile way to invest in Facebook, you may want to consider purchasing an index fund whose portfolio currently includes Facebook.
8. Host a Fundraiser
Although you will not personally benefit from this proposal, you can still raise funds for a personal cause or non-profit organization. Crowdfunding has become a popular method for assisting those with financial needs who pay their own bills.
Create a fundraising page for one of the following causes:
There are numerous worthy initiatives that Facebook users are eager to fund. The only issue is that they have no idea where to look. Fortunately, this function helps address that issue.
9. Apply For a Job
Additionally, Facebook offers its own employment board to assist you to locate a new position. Local businesses will post job openings on the Jobs page.
On this page, you will find full-time and part-time employment possibilities in a variety of industries; therefore, scroll down and examine all the available openings.
In addition to the Facebook Jobs button, numerous groups also advertise online employment opportunities. You can join a variety of groups to discover career leads and learn from other members about the application process and work experience.
10. Become a Social Media Manager
You can earn money by managing company social media accounts if you have social media awareness.
Your responsibilities might include:
It is likely that you may need to handle social media accounts on platforms other than Facebook. Consequently, it may be prudent to at least be conversant with the larger networks, such as Instagram, Pinterest, and Twitter.
This can be an ideal opportunity for Facebook experts to work from home and earn a part-time income with flexible hours.
11. Join Facebook Groups and Help Others
Joining groups and answering people's queries is a second potential method of making money on Facebook. This will be a feasible choice for business owners and bloggers.
Simply locate groups that correspond to your area of expertise. In a sense, these groups have supplanted the popular online forums that existed prior to the advent of Facebook.
If you're a savvy investor, you can join multiple investing groups and assist others with their varied investment-related inquiries. You can compare, for instance, free investment applications and the decision to roll over a 401k.
Even if investment is not your forte, you can discover a suitable organization. You can create a reputation by assisting others, and you can even include links to your website to assist the reader.
Each pageview increases website traffic, which has the potential to improve search engine results and earn affiliate commissions.
Similar to the Facebook Buy and Sell groups, you must adhere to the group's posting rules. You may not be able to post affiliate links or self-promotional articles unless you are a moderator.
Numerous organisations have these policies to minimize spam, ensuring that the reader receives sound and objective information.
12. Create Facebook Live Videos
Facebook Live can be a fun approach to grow your personal brand if you are not camera shy. Perhaps you create films demonstrating how you work from home or use a product in real time.
Or, you can hold a live question-and-answer session in which live viewers submit questions via chat and you respond live.
As internet bandwidth speeds grow, live streaming are becoming increasingly prevalent, and YouTube is no longer the only video platform available.
Summary
Anyone may earn money through Facebook. It makes no difference if you wish to sell locally or promote an internet website.
If you so want, you can generate recurring revenue on Facebook by joining groups, connecting with other users, and possibly even running paid advertisements.
Even if you only want to list a garage sale or sell your old automobile once and make some money, Facebook is a free and effective way to let others know what you're selling.
Author
Youssef from Superseoplus