---
3 best methods for affiliate marketing automation
10 Affiliate Marketing Softwares That Are Time Well Spent
To start with Affiliate Marketing,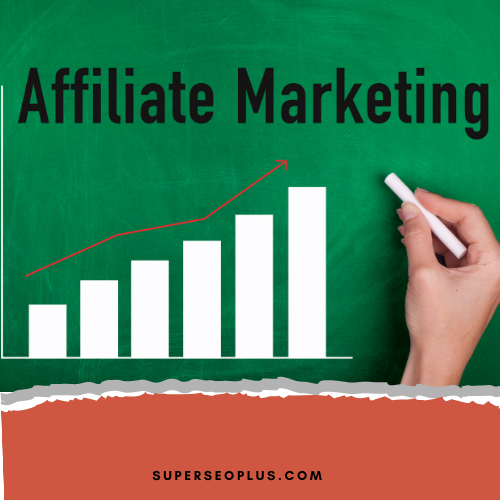 Affiliate marketing is one of the most effective tools in your digital marketing arsenal. A successful affiliate marketing campaign can assist you in obtaining exceptionally high-quality leads without incurring additional advertising costs.
So, consider it this way:
In traditional marketing basic procedures, such as cold calling or social media advertising, you pay to get your brand in front of people. While you can target specific people based on demographics and interests, you're still paying per view most of the time.
Automated Affiliate marketing software drives traffic to your website from your affiliates via content such as blog posts and videos, but you only get payments when those affiliates when the clickthrough traffic makes a purchase.
In a B2B setting, this can be extremely profitable. To make the transition into affiliate marketing, you'll need assistance in creating and managing your campaigns.
This is where automated affiliate marketing software can help.
The 3 well-known methods for affiliate marketing automation to boost your business
Automated Affiliate Marketing Software is only a single piece of the puzzle in your business. Starting your own affiliate marketing program is one thing, but keeping it going and growing is another.
The only way to accomplish this without going insane and without any headache is to have recourse to affiliate marketing automation as much as possible.
After everything is set, the next step to follow is Keeping track of performance, responding to affiliate questions, and maintaining your links becomes more difficult as your website grows.
Choosing to go for an automated approach to affiliate marketing provides a more convenient and powerful way of tracking and managing your affiliate program and its overall related activities.
In fact, it enables you to track results in real-time and gain greater control over your campaigns.
In this post, I will shed light on three ways to automate your affiliate marketing program. So, let's begin with affiliate marketing automation!
What Is the Primary Goal of Affiliate Marketing software in Affiliate Marketing?
When you're bogged down by the daunting tasks of running your affiliate program, it's difficult to focus on building and sustaining affiliate relationships, let alone generating new leads.
There is a lot that goes into effective affiliate management:
Acquiring and following up with prospects
Keeping track and managing of affiliate activity
Analyzing and assessing campaign outcomes
Providing incentives and rewards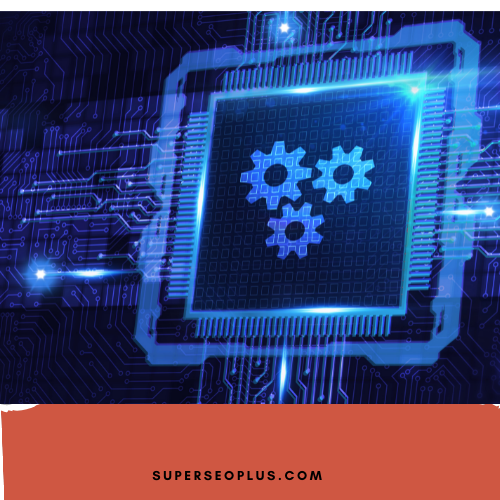 Nonetheless, automating these tasks can help you save time and improve business performance.
As a result, you'll be prepared to shift your focus to other marketing initiatives and engagements.
You can use affiliate automation software and tools to:
Provide affiliates with assistance, resources, and training.

With real-time metrics, you can collect data and scale campaign performance.

Automate logistics tasks such as payment processing and control.
Automation Software will not only give you more time and flexibility. It may also provide better insight into the performance of your company.
Real-time analytics enable you to make better decisions to improve the marketing strategy of your affiliate program and beyond.
Using an automated approach will help reduce the amount of legwork, guesswork, and manual work in many aspects of your affiliate program.
Why not concentrate on generating leads, results, and revenue rather than performing tasks that a computer can do?
3 best methods for affiliate marketing automation can boost your Affiliate Marketing Business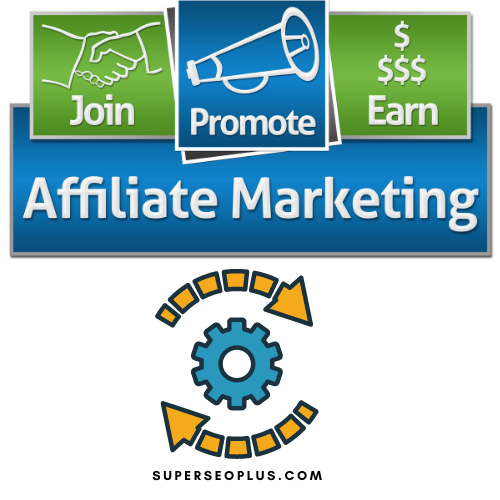 If you want your affiliate marketing program to be successful, you must have the right tools in place.
Let's look at three ways you can use automation to improve your affiliate strategy.
Integrate Affiliate Marketing Software into Your Company
As obvious as it may sound, one of the most important components of your affiliate business is affiliate marketing software – a platform on which your business actually runs.
This is an important step because if you choose the wrong platform to run your business on, you will jeopardize the entire operation once you switch to another software.
You will be able to perform all of the tasks I mentioned above (analyze, optimize in real-time, and improve the campaign's performance) if you choose the right affiliate software.
If you want to build a self-sufficient and fully automated business, automated affiliate marketing software is a must-have.
3 best methods To Automate Your Affiliate Marketing Business - affiliate marketing automation software
Having an easy-to-use dashboard and automating all affiliate marketing tasks will save you time, money, and a lot of staff member management.
Scaleo is a software that automates affiliate marketing.
You can use affiliate marketing software to do the following:
Examine the performance of each affiliate separately.
Payouts should be sent automatically.
Examine the results of each campaign (and improve it).
Traffic from dead links should be redirected.
Detect and prevent fraudulent traffic and click fraud.
Check out Scaleo's 14-day free trial if you're looking for affiliate software to power your business. It works with WooCommerce and Shopify and has all of the features you're looking for in an affiliate software.
Automate Affiliate Inquiries with a Chatbot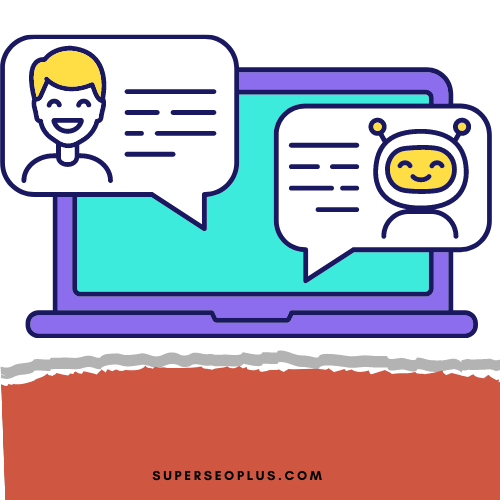 A chatbot is a pre-programmed instant messaging platform that you can integrate into your website to automate communication and improve the customer experience.
You've probably seen a chat icon on hundreds of websites that appear as soon as you land on a page and ask if it can assist you. It frequently features an avatar photo of a staff member or simply a bot icon.
The text-chat interface essentially functions as a support agent, handling basic questions and problems.
Many aspects of your affiliate program can be improved by adding a chatbot to your affiliate website.
You can, for example, use a chatbot to: engage in conversational marketing.
Respond to affiliates' repeated inquiries.
Collecting their information is a good way to get leads.
Provide assistance 24 hours a day, seven days a week, even when you are not online.
Respond to and resolve fundamental issues as soon as possible.
Let's say a visitor is interested in joining your affiliate program. You can direct them to a registration page via your chatbot messages.
Another application for a chatbot would be to provide answers to frequently asked questions or to direct affiliates to frequently requested resources.
Conclusion
To ensure the success of your affiliate program, you must have the best tools to automate the process.
By leveraging automation (particularly automated affiliate marketing software), you can increase the efficiency of your business, allowing you to improve your results day after day. Affiliate marketing software that is automated is a must-have for any medium to large-sized business.
Of course, you may also require a slew of other tools to automate the money-making process, which we will discuss in future posts.
Affiliate marketing automation software on autopilot
While we would all like to have autopilot affiliate marketing software that makes us money on autopilot, this is not a realistic possibility. What is possible, on the other hand, is to find the best autopilot affiliate marketing software, such as Scaleo, which automatically optimizes your affiliate campaigns, doubling or tripling your earnings.
Why choose Scaleo as your affiliate marketing automation tool?
Scaleo is a platform for affiliate marketing automation that allows you to grow and run your program on autopilot. It includes lead generation, email marketing, landing pages, reporting, and analytics, as well as everything else you need to automate your entire affiliate funnel.
This affiliate marketing automated software can also be used to build custom workflows such as welcome series and autoresponders.
The best thing about Scaleo is how simple it is to get started. You don't need any coding or programming experience. Simply sign up and begin creating campaigns. You can then manage your affiliates.
Scaleo can also manage your leads and customers. You can also easily export reports to Excel if you want to see how well your campaigns are performing.
You can also connect your Scaleo account to other eCommerce websites (WooCommerce, Tilda, Shopify, etc).
Scaleo is the ideal solution if you're looking for a simple way to automate your affiliate marketing.
What features should you look for in automated affiliate software?
If you want to automate your affiliate commissions and affiliate marketing strategy, you'll need dependable AI-powered software with key affiliate marketing automation features. Automated affiliate marketing necessitates the generation of affiliate sales on autopilot. This means you'll need key automation features such as affiliate tracking, email automation, dynamic custom landing pages, automated detailed reports, and Artificial Intelligence throughout the affiliate dashboard to help you manage everything from campaign setup to affiliate payouts, as well as affiliate offers and the entire affiliate marketing platform.
What are the most common models of affiliate marketing automation?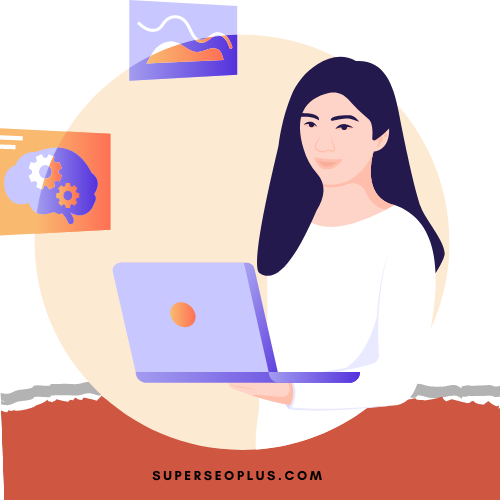 Automation is a critical component of any effective affiliate marketing strategy. It saves you time, money, and effort. Automation also allows you to quickly and easily scale your efforts. Here are three methods for streamlining your affiliate marketing workflow.
1. Make a lead magnet.
2. Make use of email automation
3. Create a drip campaign.
What are the primary advantages of AI automation?
1. Automated affiliate marketing is an excellent method for scaling your referral marketing program.
2. Automation makes it easier to create a scalable referral program.
3. You must invest in the necessary technology to make it happen.
4. Your current marketing team must be trained on how to use the technology.
5. If you don't have the right measurement and optimization systems in place, you won't be able to gain insights that could improve your overall marketing strategy.
If you are new to affiliate marketing, you can get instant access to this amazing online marketing free course Online.